About
X O D U S
Xodus LLC was created to allow Designers and Engineers the freedom to develop truly high performance audio equipment while maintaining a sense of value. At a time when many manufactures are increasing prices and decreasing results, we decided to return to solid business principles of value. Rather than chasing 'hyper' luxury or 'uber' marketing, Xodus strives to create products that are worth the investment based on performance and not mystique.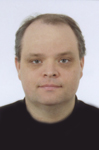 Brett Lee
Brett Lee is responsible for the development of Xodus's business and marketing programs, which includes the implementation and oversight of all global marketing operations surrounding Xodus's advanced technologies. Brett is also Xodus's International Distributor and Domestic Dealer Liaison. He travels extensively to meet with Xodus's worldwide distributors and dealers in order to ensure product and installation training meets the company's high operating standards.
Brett has played a vital role in the ongoing development of the Xodus Media Room offering, a cutting-edge technological realization of the ultimate music, movie, and electronic games room. As part of continuous product and service enhancement, Brett is responsible for ongoing audio and video product development, process creation, and marketing.
With eleven years of experience in the audio/video electronics industry, Brett has worked with an impressive range of leading technology firms including Goldmund, Goldmund USA, Stellavox Japan, Seattle Home Theater, Wired Electrical Technologies Inc, and KA Franklin Corporation. Holding key strategic and managerial posts at each firm, Brett is leveraging his industry experience to guide Xodus to the forefront of the world audio/video electronic market.
Brett received dual degrees from the University of Washington and holds a BA in Business Administration and a BA in Zoology. He also has a Master's Certificate for Global Trade, Transportation and Logistics and Master's of Science in Construction Management from the University of Washington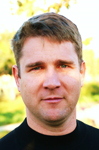 Ty Wiedrich
Ty Wiedrich serves as Xodus's technical expert. His responsibilities as the Technical Project Manager for Xodus are to oversee Technical Support development, Complex System Design, Product Development, and Prototyping.
Ty is an accomplished engineer and specializes in the electrical and technical applications as well as development of building and installation of The Xodus Media Room, a cutting-edge technological realization of the ultimate music, movie, and electronic games room. Ty is also very knowledgeable in regards to power amplification and power distribution development.
Working with the Xodus engineering team, Ty oversees development of new products, prototyping and testing of all components Xodus, as well as the development of Xodus's proprietary room modeling software. He leads future products and systems development planning efforts and reviews core technologies developed in the lab for future applications in stereo and multi-channel sound situations. Ty is additionally responsible for continued audio and video product development, code compliance, and process creation.
Ty initially began his career as a certified nuclear reactor operator for the Department of Defense and Department of Energy. Post-government service, he has an additional 13 years of experience working with leading electrical engineering firms including Goldmund, Goldmund USA, Stellavox Japan, Wired Electrical Technologies, and Seattle Home Theater. While working with some of those companies, he served as the Primary Licensed General Electrical Administrator insuring compliance with all national and local electrical codes for projects including industrial, commercial, and residential construction including the oversight of all electrical contracting operations including project engineering, design and installation. Ty attended Oregon State University and holds a BS in Information Technologies.