NEWS
11/27/2010
The new nameplate is now done for the X-Line products. It is a clean chrome XO on brushed stainless. Also, the revised knobs on the X2PA now have precision machined brass shafts with bronze bairings that results in a completely smooth rotation with no front panel wiggle. Many more expensive preamps have cheap shaft encoders attached to their knobs that have quite alot of slop in them mechanically.
07/31/2010
Production units of the X100 and X2PA are now ready to ship to our distributor clients for final inspection and testing. This is a very exciting day for the Xodus team. Thank you to all that have made this day happen.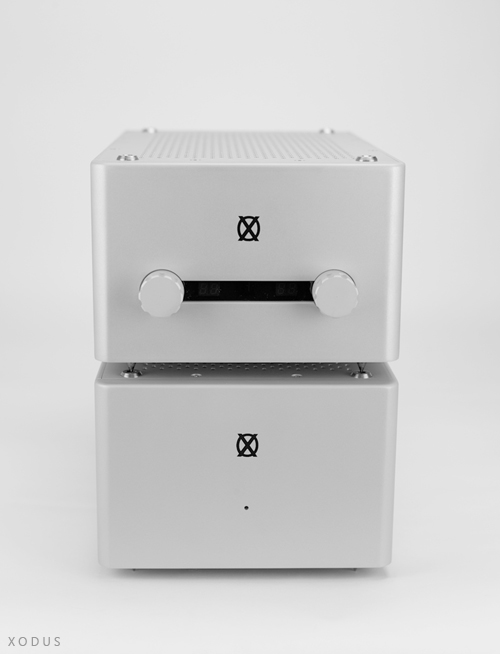 Archive
2011
The Xodus
The Xodus happened when Ty Wiedrich and Brett Lee wanted to start an audio company that was also a high quality engineering company. They where very discouraged by the way 'business' was done by companies they worked with in the past. They saw that many things in the audio industry are marketing smoke and mirrors, said or implied to make sales from products that seem more sophisticated then they really are. Because of this they started Xodus. A company focused on real engineering and science that brings truly high performance audio to the market without the smoke and mirrors.