X2PA - Stereo Preamplifier Analog
The X2PA is compelling with its simple front plate and two sets of 7 segment LEDs for user feedback. Precision crafted in every detail to insure optimal performance the X2PA has 4 pairs of RCA analog inputs, 1 pair of XLR analog inputs, 1 pair of XLR analog output and 1 pair of RCA analog outputs. The power entry module is EMI controlled and has an integrated on/off switch.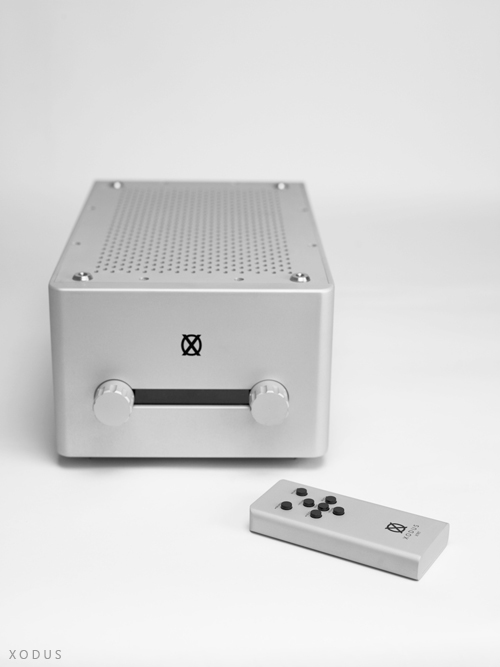 The rear of the X2PA has the 2 XPWR outputs built in to allow users the option of powering their XPH and XDAC off of the raw power of the X2PA. The chassis construction is of aluminum plate precision milled with stainless steel inserts on the top panels for ease of stacking. The finish is labor intensive which includes hand sanding, hand fitting and finally a specialty aluminum finish to achieve a velvety satin surface.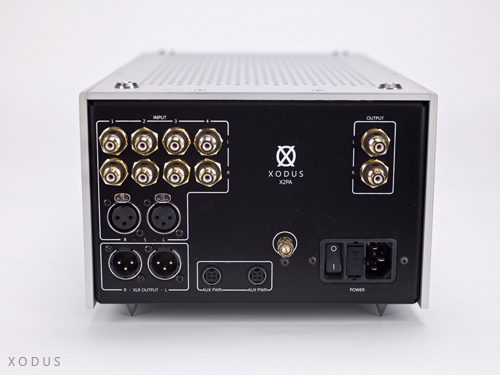 Due to Xodus's complete 3D modeling of the mechanic and electronic aspects of our products we are able to produce 'virtually' an exact copy of what the final product will be. This allows us the opportunity to optimize many parts of the product before they are ever produced. This improves prototype cycle time and also decreases costs allowing Xodus to deliver more value to our clients.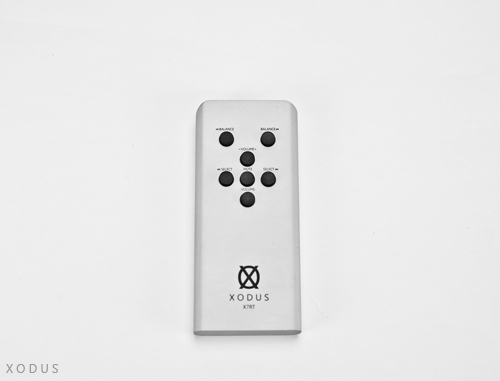 The X2PA has two built-in power outputs for the XPH phono stage and the XDAC to use as external power supplies. The overall dimensions of the unit are 220mm (8.66in) wide by 350mm (13.78in) long by 155mm (6.10in) tall.
Analog Volume
The X2PA has a relay based analog volume that has extremely precise resistor ladders that result in a very accurate volume control that ranges from 0 to 64dB in .5dB increments.